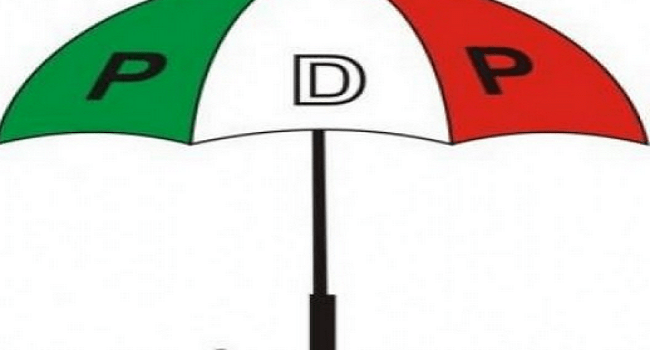 The Peoples Democratic Party (PDP) has passed a vote of no confidence in the Independent National Electoral Commission (INEC), calling for a complete clean-up of voters register in Kano and Katsina states.
This follows the alleged registration of underaged individuals in the LG elections in Kano and Katsina states or telling the INEC chairman to resign before 2019.
The chairman of the Independent National Electoral Commission (INEC), Professor Mahmoud Yakubu on Friday said a panel has been set up to investigate the alleged issue of underage registration and voting in Kano State.
Mahmoud said this during a workshop in Lagos. The workshop is attended by leading senior members of staff of the commission at a retreat on the 2019 election project implementation.
The decision to investigate the issue came after pictures of underaged voters in Kano State were circulated on social media recently. The images show children participating in the local council elections conducted across Kano State last weekend.
These pictures sparked reactions from Nigerians with many blaming the electoral umpire for irregularities.
The INEC boss during the workshop said he believes that the commission's register is not compromised. He is also optimistic that the disagreement over the sequence of the elections will be resolved.
The post PDP Calls For Clean Up Of Registered Voters In Kano, Katsina appeared first on Channels Television.