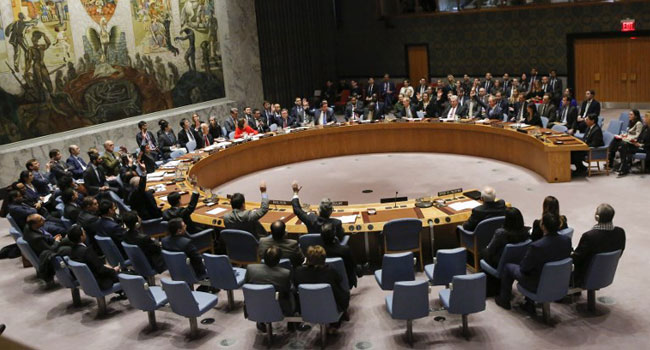 The United Nations Security Council on Friday delayed to 1700 GMT a vote on a draft resolution demanding a 30-day ceasefire in Syria, diplomats said.
Negotiations were continuing to avoid a Russia veto of the text that would establish a truce to allow humanitarian aid deliveries and medical evacuations.
More than 400 civilians have been killed as Syrian regime air strikes and artillery fire pound the rebel-held enclave of Eastern Ghouta, in one of the seven-year conflict's bloodiest episodes.
The post UN Vote On Syria Ceasefire Delayed appeared first on Channels Television.